Look Before You Leap
Lessons from a Keller Pathway Fellow and Big Bang! Winner
Look before you leap.
This saying resonates with planners and low-risk takers and had always seemed to serve me well.
I started my UC Davis online MBA just as the pandemic hit and the world reeled. Risk was everywhere. By the end of my first academic quarter, life and planning were at a standstill, except for Zoom. I was worried about the future and even considered leaving the program. The fear of not knowing what might lie beyond the jumping off point had me doubting myself.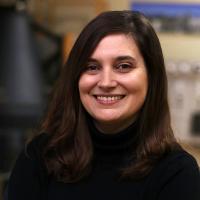 By spring 2020, like for many, my wall of fear was closing in, and I had to make a choice. I chose to jump all in to embrace my MBA journey without knowing the outcome.
I started getting more active in the community and taking on opportunities to enhance my experience. There was so much to discover. I was thrilled to be accepted into the Keller Pathway Fellowship, a year-long program offered by the Mike and Renee Child Institute for Innovation and Entrepreneurship that includes participation in the annual Big Bang! Business Competition.
The fellowship felt like a natural extension of my MBA experience with a research and development focus. I was so energized by the immersive trainings, seminars and brown bag lunches that I sometimes forgot about our world in crisis. Each session and workshop built on the previous. I met incredible colleagues and executives who shared powerful stories.
The culmination of this program has been working with a team of creative problem solvers to advance a business concept. The idea is simple: give electric vehicle (EV) drivers more charging options. We're creating the Airbnb of EV charging to reduce range anxiety and help people make the switch to electric. Curiosity was the spark that led me to work with these incredible innovators.
As our team was first named a finalist in this year's UC Davis Big Bang Business Competition and then won the $10,000 Energy and Sustainability Industry Award, I'm eager to reflect and share a few major learnings from the past year.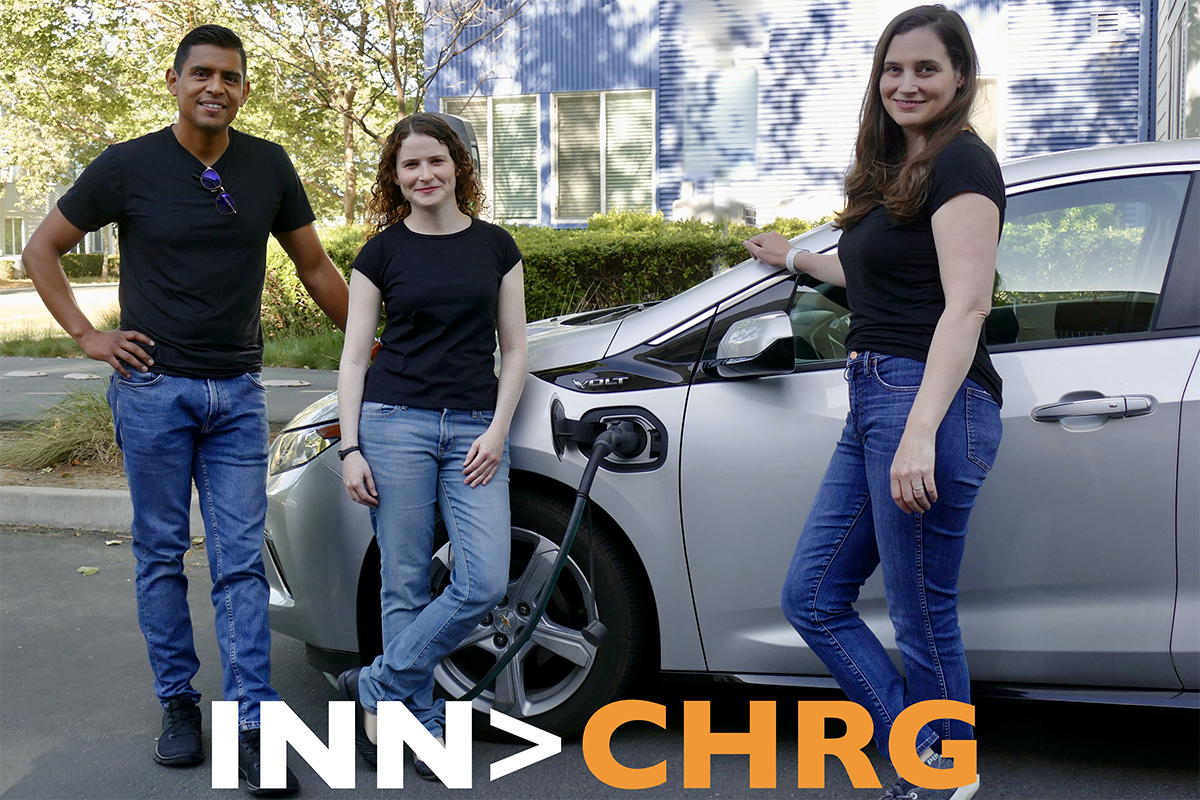 Here are my 3 big takeaways from my year as a fellow and Big Bang! winner:
Be open to new connections.
You never know who is going to be at the grocery store, on a hiking trail or in a classroom. It could be the partner you've been looking for to grow a business idea or a mentor who can guide you and open doors. Try to make connections everywhere you go. Don't forget to also nurture those new connections. Catch up with quick notes on LinkedIn. Schedule a Zoom coffee with a new connection once a month. These small hellos will help you build a lasting network of supporters who you can lean on and collaborate and celebrate with.
Be vulnerable.
I can't tell you how much this has helped me in the last year. If you walk around with a giant wall surrounding you, you really can't see what's ahead. It's comfortable in there, but you don't see others and you aren't seen. If I hadn't pitched a real idea, one that I was passionate about but was also afraid of sharing for many years, I would have never been noticed and asked to team up on an amazing new business experience. Take that risk.
Be curious.
It's in our nature. Curiosity drives deeper understanding and leads to discovery, which is an important part of problem solving. One thing that is emphasized in the fellowship is to practice an innovative mindset.
Innovation is where curiosity, creativity and grit meet. It takes curiosity to recognize and understand a problem, creativity to imagine something new to address it, and grit because maybe you need try 50 things before you find the right iteration that solves the problem.
I've been so impressed with the mentors and speakers I've met through the MBA and fellowship programs. I've made more connections in more industries than ever before. I feel supported and, in turn, I have supported others. When I learn a new concept, I test it out at the first opportunity. This experience has led to more ideas, leaps of faith and opportunities.
I feel honored to work alongside and be a sounding board to so many pioneers and early-stage entrepreneurs. We've taken brutal critiques and celebrated even the smallest wins.
Most importantly, I now have the team, network and tools to move with confidence toward my next milestone. No matter what the outcome, the walls are down. I'm ready to meet you—and I'm so curious and excited to see what comes around the bend.
I've learned to leap.
Primary Category
Secondary Categories
Tags