Explore the market potential of your business idea.
The Keller Pathway Fellowship provides a multifaceted opportunity for Aggie innovators to expand your network and move research and ideas off campus and into the world.
Applications for our 2022/23 program are now closed. Please check back in early 2023 to apply for our 2023/24 cohort. 
Explore
The Keller Pathway Fellowship program is designed for UC Davis Ph.D, masters and undergraduate students, and postdoctoral researchers who have a specific business idea.
In particular, the program provides women, cross-disciplinary researchers and other underrepresented university-based entrepreneurs a foundation for developing your business ideas.
The program explicitly recognizes the power of cohort-based mentorship and support in defining and growing business ideas, strategies and networks.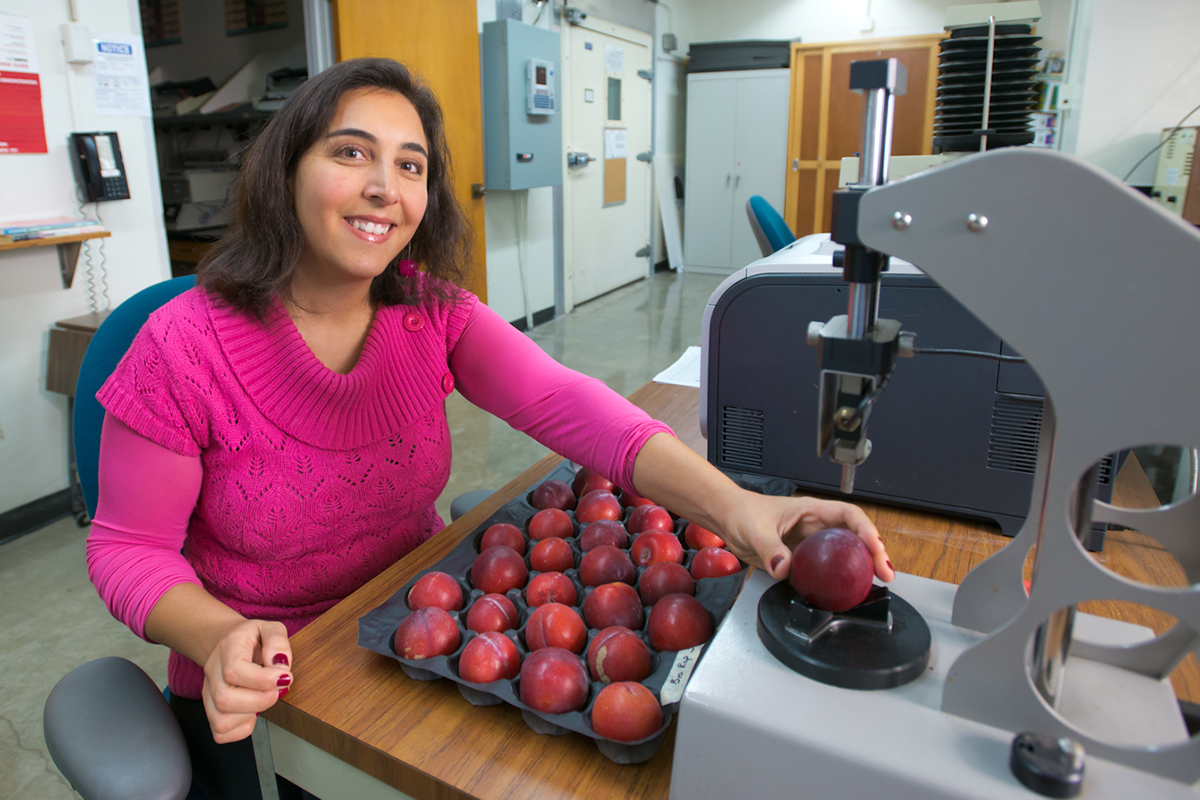 The fellowship has filled me with enthusiasm to continue on this endless road of researching, learning, developing, applying and consequently solving problems that can help change the world.
Snapshot: Your Year as a Fellow
The Pathway | Program Requirements 2022/23
The Keller Pathway Fellowship program supports and encourages aspiring and early-stage entrepreneurs who want to change the world. Our curriculum is designed to guide you on your path. All program costs are covered by the Keller Pathway Fellowship endowment.

Opening Fellows' Reception | September 12 | noon to 1:30 p.m. | Walker Hall
 

UC Entrepreneurship Academy | September 13–16, all day with some evening events | UC Davis Alumni Center

Think. Do. Discover. Speaker Series | Yordanos Eyoel, founder and CEO, Keseb | October 4, 2022 | 5–6:30 p.m. | Zoom

Monthly Fellows' Luncheons (up to two excused absences allowed) | Noon to 1 p.m. | Guest speakers TBA | Gallagher Hall

• October 12, 2022
• November 16, 2022
• November 30, 2022 | Note: Panel / Dinner 5:30–8:30 p.m.
• January 11, 2023
• February 15, 2023
• March 15, 2023
• April 5, 2023
• May 10, 2023

Big Bang! Business Competition Launch | October 18, 2022 | 5:30–8:30 p.m. | UC Davis Alumni Center

Closing Dinner | May 30, 2023 | 5–6:30 p.m. | Gallagher Hall, Executive Board Room

Enter and participate in the Big Bang! Business Competition at least through Round 2. The Big Bang! is a forum for students, researchers and faculty to collaborate, develop and test business visions and plans. You will receive invaluable feedback from industry executives, entrepreneurs, business leaders, venture capitalists and angel investors on how to create and refine your business concept. Attendance at Ideas into Action workshops is optional. Workshops meet 6–8 p.m. at Gallagher Hall.

Regional Events | Choose three to attend from the organizations below (or others you may know of) | Submit an event attendance form for each 

Career Fairs | Various offered at UC Davis throughout the year | If interested, ask Niki.

Carlsen Center for Innovation & Entrepreneurship, CSUS

CleanStart | CleanStart Facebook Group

Davis Entrepreneurship Network

Greater Sacramento Economic Council | Events Page

Startup Sacramento | Facebook Group

Venture Catalyst, UC Davis | Events listed on the DEN website

How to Apply

Preference for the Keller Pathway Fellowship is given to UC Davis–affiliated women researchers, postdoctoral research fellows, graduate students, faculty and staff in science and engineering, and/or researchers from interdisciplinary backgrounds who have attended, or plan to attend, one of the institute's entrepreneurship academies.

Interested candidates must complete an application that includes educational background information, a brief description of applicant interest, and a professional or educational reference.

Selection Criteria

Our selection committee considers applications in accordance with the following criteria:
• 1st priority: Individuals with a stated intent to enter the Big Bang! Business Competition.
• 2nd Priority: Women researchers actively involved in science or engineering with an interdisciplinary research concept.
• 3rd priority: Women researchers in science or engineering—any discipline. 
• 4th priority: Any researcher from an interdisciplinary science and/or engineering background.

Other desirable candidate qualities include, but are not limited to, those interested in:
• Becoming an entrepreneur
• Exploring the commercial potential of a concept
• Advancing an interesting research or business concept
• Networking in an entrepreneurship ecosystem

Note: Participation by University of California affiliates (faculty, staff, graduate students or postdoctoral fellows from UC schools other than UC Davis) will be considered on a case-by-case basis.

Schedule

The Keller Pathway Fellowship program spans one academic year, September through June. 

Fall
• Opening dinner with Business Development Fellows
• Monthly mentoring meetings and Ideas into Action workshops begin.

Winter
• Monthly mentoring meetings and Ideas into Action workshops continue
• Pathway Fellows enter Big Bang! Business Competition (January)

Spring
• Monthly mentoring meetings, Ideas into Action workshops and the Big Bang! Business Competition continue
• Closing dinner with Business Development Fellows (June)