Blackstone LaunchPad @ UC Davis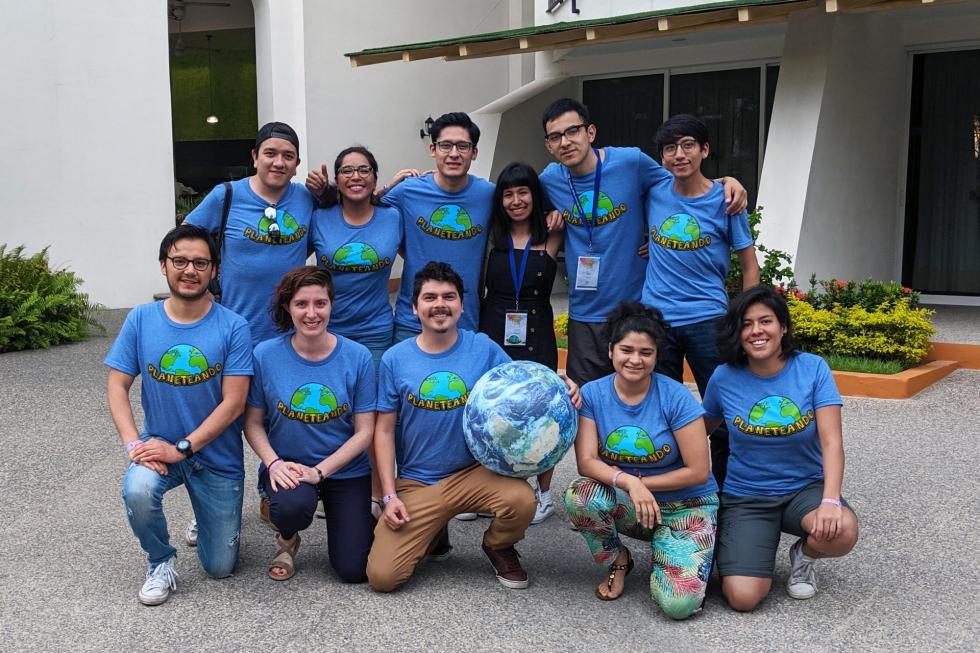 ​​​​​​"Be ready to be challenged, rethink your expectations and listen to the great people around you while you enjoy this ride called entrepreneurship."
—Raiza Pilatowsky Gruner | Ph.D., Geography '22 | Co-founder, Planeteando | Blackstone Fellowship Alumna | Read Raiza's blog >
Go Further, Faster
LaunchPad builds next-generation companies and careers, working with UC campuses and 29 other higher-ed institutions to deliver proven startup resources, facilitate access to a global network of mentors and advisors, and offer unique virtual and physical convening opportunities so thousands of college students can go further, faster. Students learn by doing, gaining knowledge and critical skills to help them succeed as a founder or contributor in the innovation economy.
We work with colleges and universities to create a framework for campus-wide entrepreneurship and entrepreneurial skill building, adding value to existing programs with access to critical resources, networks and events. Presented in partnership with the Blackstone Charitable Foundation.
Our Values
Invest in Students
You can start a company, change course, join forces with another founder, or pursue a traditional career. No matter your path, we will equip you with the entrepreneurial mindset, skills, and network you need to succeed.
Keep Equity at the Forefront
Diverse backgrounds and perspectives make for better leaders. We support and elevate underrepresented students to level an unequal playing field. LaunchPad's ever-expanding network encompasses campuses with predominantly underrepresented populations.
Create a Lasting Community
We provide a global network that facilitates lasting professional relationships between students, mentors, faculty, partners, schools, and others who can help you succeed in college and beyond.
What can Blackstone LaunchPad do for you?
---

Your LaunchPad Network
Move your venture forward with access to mentors and professional development opportunities. UC Davis students use code UCD2021 to enter the network.
---

Techstars Entrepreneur's Toolkit
Learn the fundamentals of entrepreneurship and accelerate your success with videos, content and worksheets straight out of Techstars Accelerator programs.
---

Join Us on LinkedIn
Hear about new opportunities, get the latest news and connect with student entrepreneurs across the globe through our private LinkedIn group.
---

Get Launch'd
Our weekly Launch newsletter highlights top events and opportunities for Aggie innovators on campus and in our region.
---

Little Bang! Poster Competition
Blackstone LaunchPad sponsors the Global Sustainability + Social Innovation and the People's Choice awards in the UC Davis Little Bang! Poster Competition. 
Get involved in the Little Bang! 
---

Annual Conference and Pitch Competition
LaunchPad's global network event convenes hundreds of student entrepreneurs, campus directors and experts to help you grow your network and propel your company forward. In partnership with Startup Grind's Global Conference, students compete for $50,000+ in prizes.
---

LaunchPad Summer Fellowship
This $5,000 fellowship offers student founders diverse opportunities to build entrepreneurial skills and advance their startups. Fellowship partner: Future Founders.
---

Got a Question about Blackstone LaunchPad @ UC Davis?
Get in touch with Vincent Cheng, program manager at the Mike and Renee Child Institute for Innovation and Entrepreneurship. 
---

Meet Our Campus Director
Joanna Siebert is associate director of the Mike and Renee Child Institute for Innovation and Entrepreneurship—and our Blackstone LaunchPad @ UC Davis campus director.