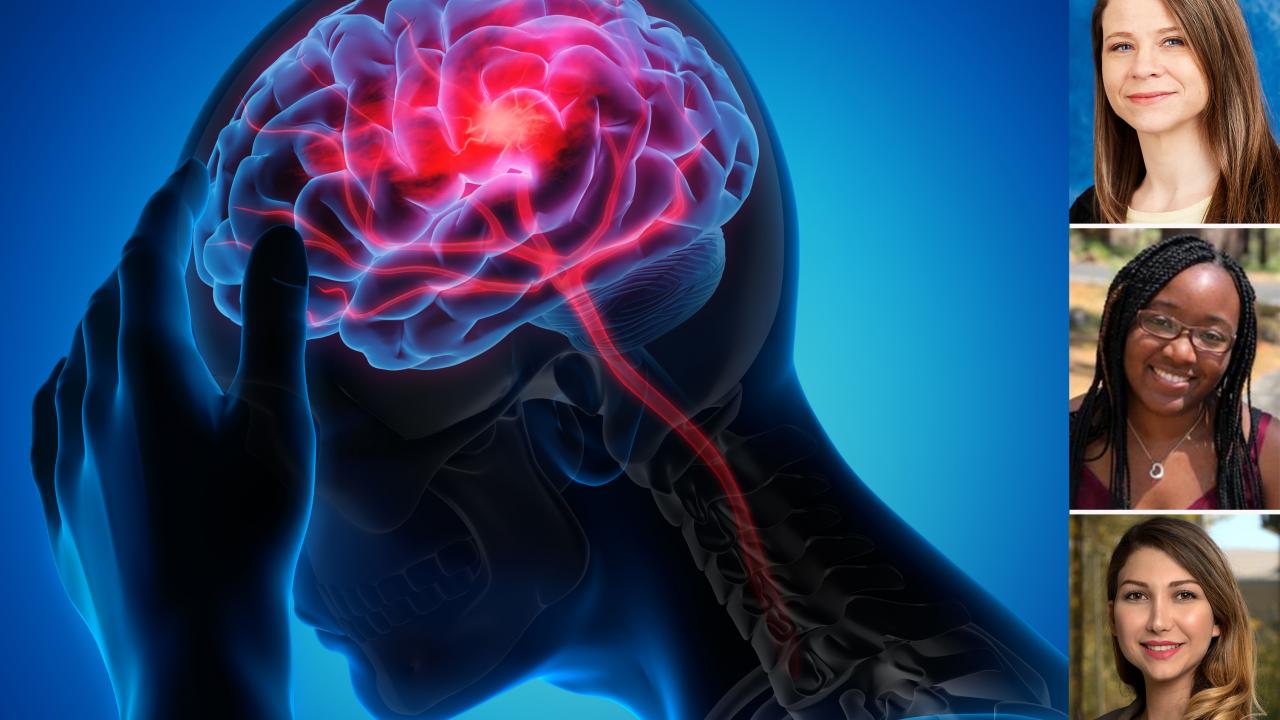 A team of UC Davis graduate students captured both the $20,000 first prize, sponsored by Lorin Johnson and Marrone Bio Innovations and the $10,000 Health Sector Award, sponsored by Bayer Crop Science in the 20th annual Big Bang! Business Competition on May 20.
Biochemistry and molecular medicine doctoral students Shabnam Jafari and Diedra Shorty along with Teri Slack, an MBA student at the Graduate School of Management (who earned her organic chemistry doctorate from UC Davis in 2017), made up the winning team. 
The first-place team's venture, Davis, California–based StarBio, has developed a new diagnostic method that quickly and accurately identifies ischemic stroke patients. In a medical emergency where speed is critical, the Rapid Homogenous Point-of-Care Evaluation (HoPE) reduces assessment from hours to minutes to improve time-to-treatment and patient outcomes.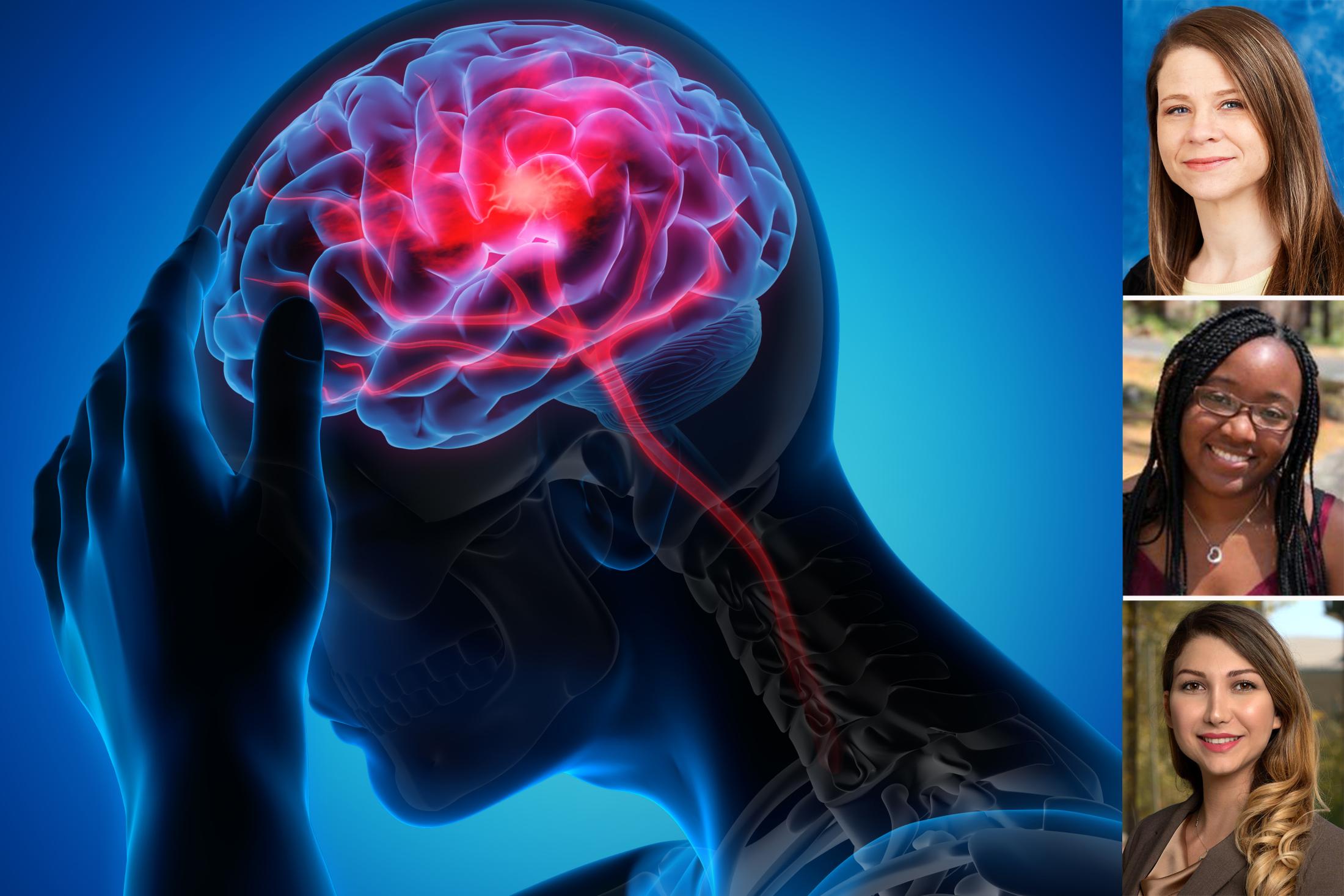 The Big Bang!, organized by the Mike and Renee Child Institute for Innovation and Entrepreneurship, has been helping entrepreneurs start or grow business ventures for two decades through the competition, workshops, mentoring and networking opportunities. It is open to the public.
Sixteen finalists—out of a record 113 teams in this year's competition—pitched their ventures before six judges in a two-day, 11.5-hour marathon judging session conducted via Zoom. Judges considered the teams' integrated strategy, steps toward implementation and market opportunity to determine prize winners. Online voting, open to all, selected the $10,000 People's Choice Award winner.
The annual awards show—streamed this year via Facebook Live due to the COVID-19 pandemic—celebrated the contestants and announced the winners of $100,000 in prize money for innovations in food and agriculture, health, energy and technology. Prizes for Big Bang! include $18,000 awarded in three Little Bang! pitch and poster competitions.
New HoPE for stroke patients
StarBio's innovation is welcome news for the more than 15 million people across the globe—800,000 in the U.S.—who suffer a stroke each year. Following a stroke, a patient loses two million brain cells each minute due to reduced oxygen and nutrients.
"There is currently no method available to quickly and effectively differentiate between stroke types," said Shorty. "This is important because the treatment of an ischemic stroke differs greatly from a hemorrhagic stroke—and incorrect or delayed diagnosis can lead to loss of brain function or death."
StarBio's innovation employs a diagnostic method funded by the National Institutes of Health and developed at the UC Davis Medical Center. It uses a drop of blood to detect specific biomarkers for ischemic stroke in just five minutes. It is readily portable; first responders and medical triage specialists require no special training to use it.
The startup will use the prize money to perform stroke-specific validation studies and to file additional patents on the technology. "One year from now we will prepare for launching our product for use in treatment facilities across the U.S.," said Slack.
Read Teri Slack's blog about her Big Bang! experience >
An improved pediatric feeding tube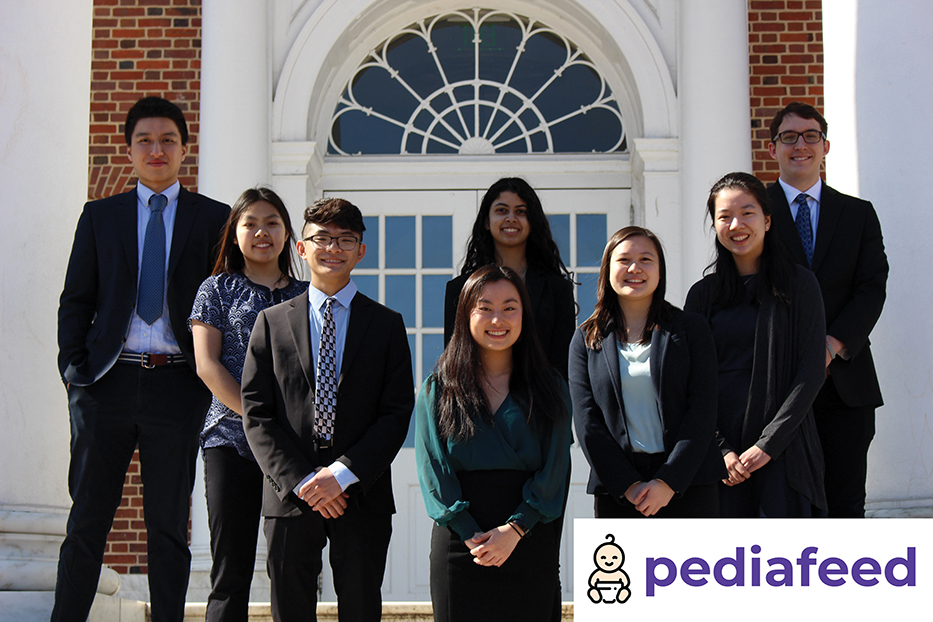 Pediafeed of Baltimore, Md, won both the $10,000 People's Choice Award sponsored by WilmerHale and HM.CLAUSE, and the $3,000 Food, Ag + Health Innovation Award, sponsored by the UC Davis Innovation Institute for Food and Health. The team of eight biomedical engineering undergraduates at Johns Hopkins University is developing a novel pediatric feeding tube that features a secure retention and easy insertion/removal, reduces displacement, and provides children with a reliable method of assisted feeding.
"In the neonates and infants population, nearly 22% of tubes are displaced within three months of placement, leading to gastric leakage, skin irritation and infection, and hospital readmission for tube replacement," said Pediafeed co-founder and CEO Katherine Hu, a 2016 Davis (California) Senior High School alumna.
"This is particularly debilitating for these children, who are the most critical stage of development."
Pediafeed will use the prize money to create robust, to-scale versions of its prototypes and develop a pediatric bench-top testing model.
"We have joined the transportation revolution."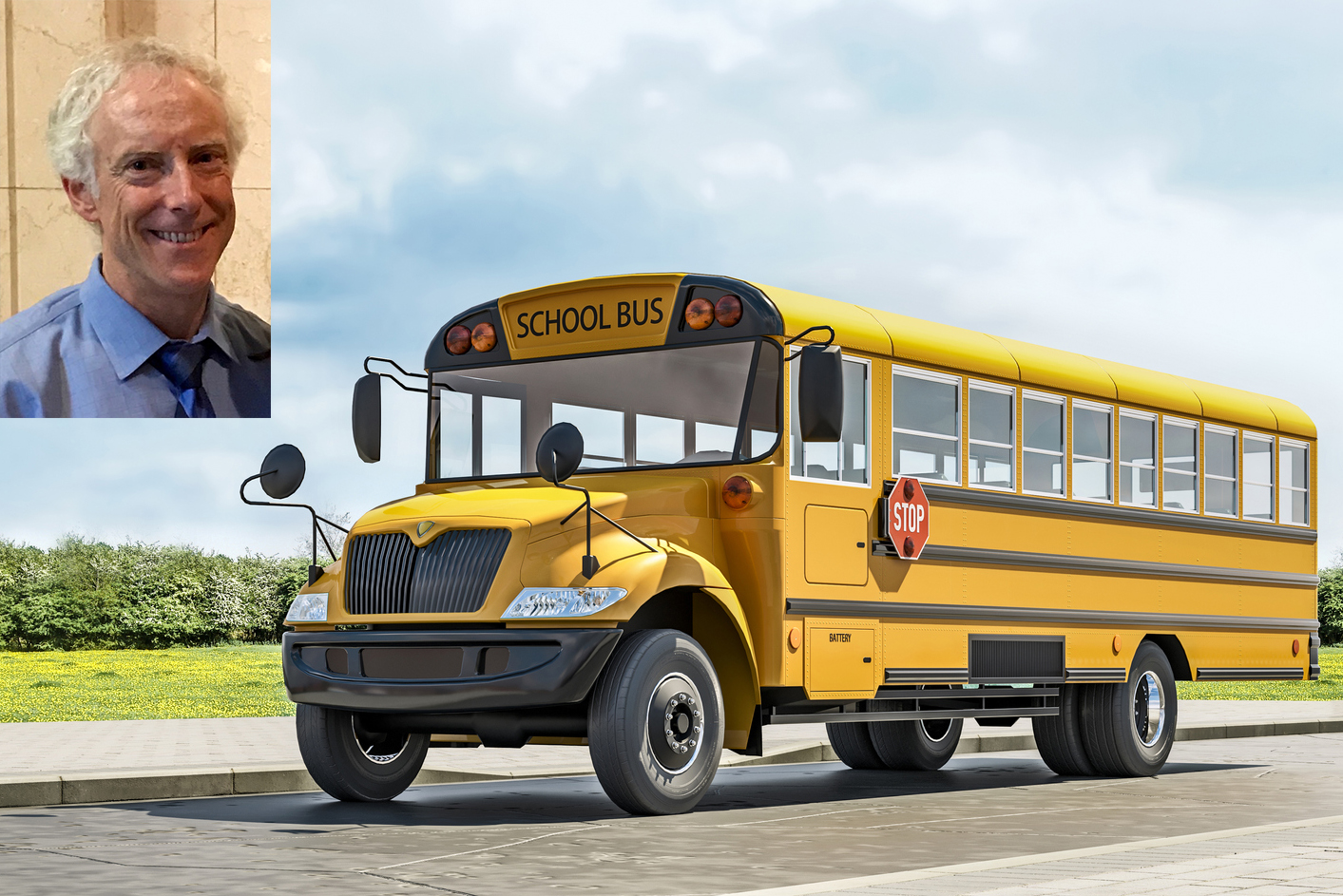 Pacific Fleet Charging LLC (Sacramento, Calif.) is on a mission to reduce harmful diesel emissions that children breathe on the buses that take them to and from school. The eco-startup won the won the $10,000 Energy Award, sponsored by SMUD.
The team has strong UC Davis ties. Co-founder William N. Brieger earned his JD from the School of Law in 1985. Anish K. Sinha received his M.S. in transportation technology and policy in 2019 and today is a graduate researcher at the university's Institute for Transportation Studies.
"We finance and install chargers for fleets that are going electric—beginning with school buses," said Brieger. Then we charge a low, fixed price for electricity that will help cash-strapped school districts do the right thing while saving money."
Passengers, drivers and fleet managers all benefit—as does the environment: zero-emission buses help to slow climate change.
Pacific Fleet Charging will use the prize money to boost its social media presence and purchase targeted ads. "Fleets that can save money using clean fuel need to know about us," Brieger said.
"Next, we'll provide free webinars to fleet managers through their trade groups, and market charging-as-a-service from there. Within a year we plan to have agreements in place to install charging with four customers, representing about 20 buses."
Beer lovers, rejoice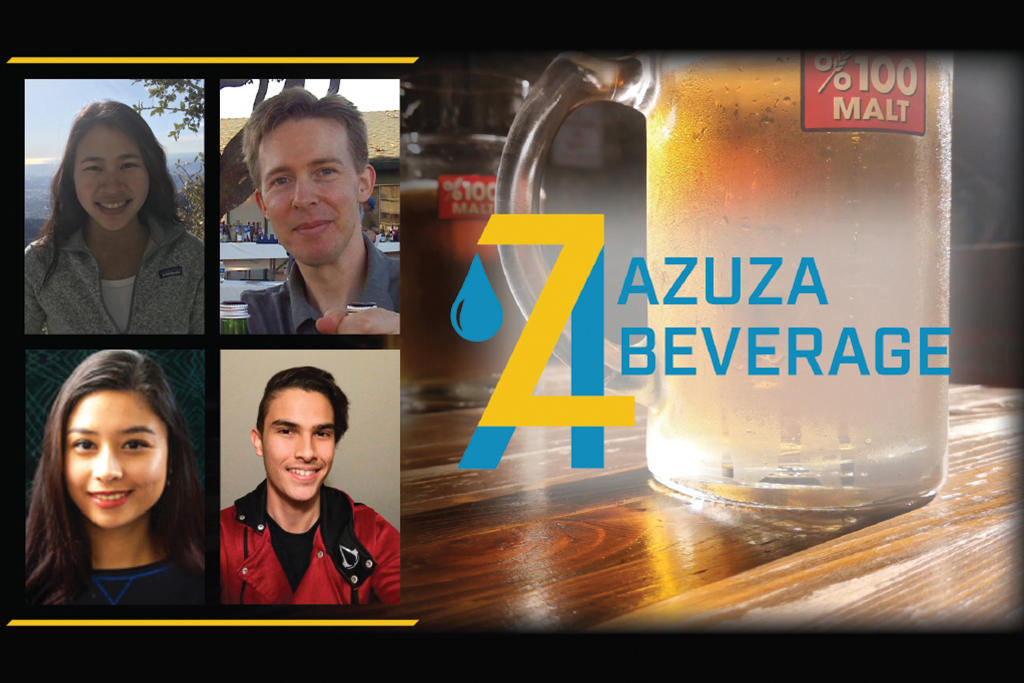 Bryan Giberson, a graduate student in hydrogeology at Cal Poly Pomona, is a brewer and a beer judge. So when he needed to cut back on alcohol for health reasons, he determined to find a way he could continue to enjoy a wide variety of craft beers.
"I've spent the past few years studying hydrology and figuring out ways to remove substances from water," Giberson said. "I was able to customize a separation membrane that is selective for ethanol. So, we can take just the alcohol out of beer, while leaving everything else."
With that solution in hand, Giberson and his teammates founded Azuza Beverage (San Dimas, Calif.). The startup took home the $10,000 Food + Agriculture Sector Award, sponsored by AGR Partners and Gowan Co.
"With our technology, delicious, cutting-edge craft beer doesn't have to contain alcohol, so it can be enjoyed at any time, and by anyone," Giberson said. "There is no need for concerns about health, work or driving home."
Winning a business competition prize during a pandemic can pose challenges that can become opportunities. "The prize will help us pivot to internet sales of nonalcoholic beer, which we'll produce with partners," said Giberson. 
"And we hope that, a year from now, the virus will have passed, allowing us to bring our alcohol-removal technology to a taproom near you."
Finding new value in vacant, distressed homes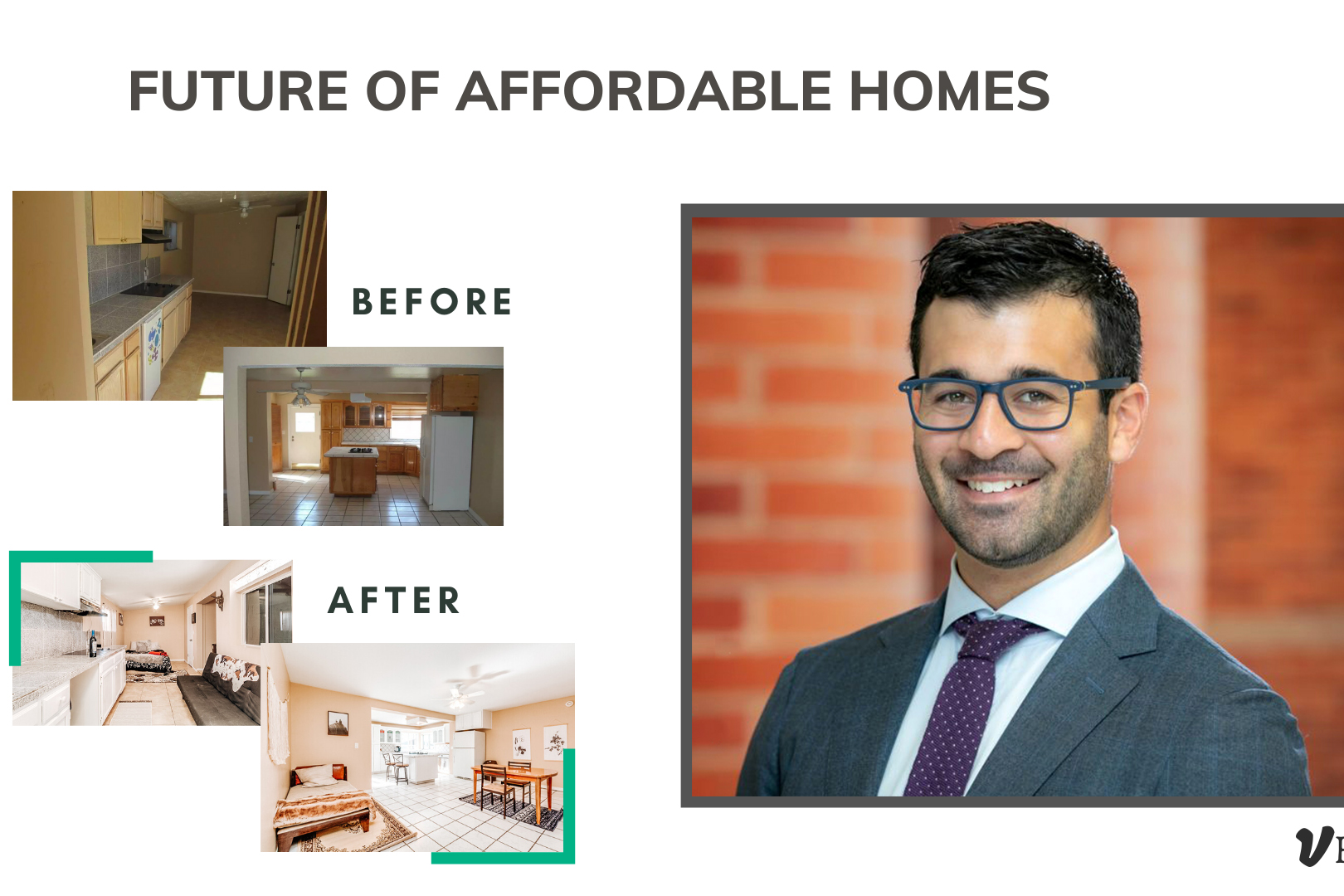 UCLA Anderson MBA student Michael Vilardo spent years traveling the country and the world as a Team USA hockey player and University of Pennsylvania baseball player. Team accommodations were not deluxe.
"We were always cramming four large men into tiny hotel rooms. It was apparent there was an issue—which caused me to turn to VRBO/Airbnb for group vacations. But then there was the issue of all the cheaper places having no consistency or stamp of approval, and horrible operating service. I knew I could build a better product."
"There are 17 million vacant housing units in the United States, yet there is a four million housing shortage issue," Vilardo says. His startup, VHomes (Los Angeles), strategically identifies distressed real estate that has been on the market for 30 days or more and, within a month and for less than $5,000 initial investment, substantially improves the homes and gears them toward budget consumers who need flexible options.
"We are turning unusable homes into vibrant, smart home–empowered beauties that our customers are proud to call home. This is incredibly important during COVID-19; most of our guests are now weekly or monthly first-line responders, further showcasing our importance as a socially driven real estate startup," said Vilardo.
With its Big Bang! prize, VHomes plans launch three to six additional homes this summer and then look to raise a seed round from investors in the fall and winter. "We believe with an existing portfolio of four homes and $52,000 in revenue in 2020, we are positioned to raise seed money and scale this business aggressively in 2021/2022."
PHIX-ing bio-manufacturing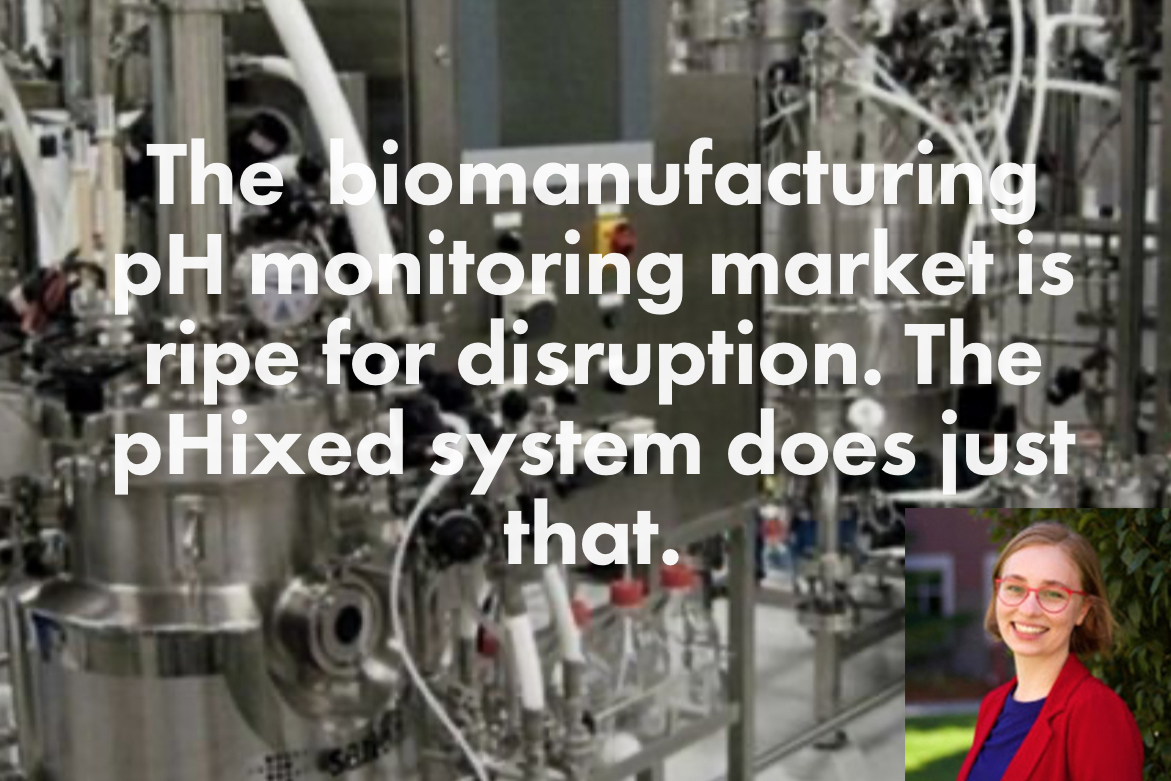 Bio-manufacturing is a $140+ billion industry that produces nutrient-rich foods, life-saving medications and critical industrial chemicals. The industry is experiencing a lot of growth and change as innovative new startups enter the field. But sensing technologies used during the bio-manufacturing process have not kept up with this expansion.
Enter PHIXED SYSTEMS (Davis, Calif.). The team of three UC Davis undergraduates and a 2019 alumna took home the $3,000 CleanStart Award, sponsored by Gary Simon and CleanStart.
The PHIXED Process Monitoring System is the first measurement system to use sensor integration technology to improve accuracy and reliability, allowing bio-manufacturing companies to detect issues in a production run before they ruin the product. The result: decreased costs and accelerated transition of bio-products to market.
PHIXED SYSTEMS will use the prize money to help secure critical IP protection before conducting 100 customer interviews this summer as part of the National I-Corp program.
"We are also finalizing the next version of our pH sub-system, which we will deploy as part of our pilot program this summer," said company founder Lisa Illes. "New relationships with individuals working on economic development in the Sacramento region, established through the Big Bang!, will help us advance."
Mental health support for our diverse communities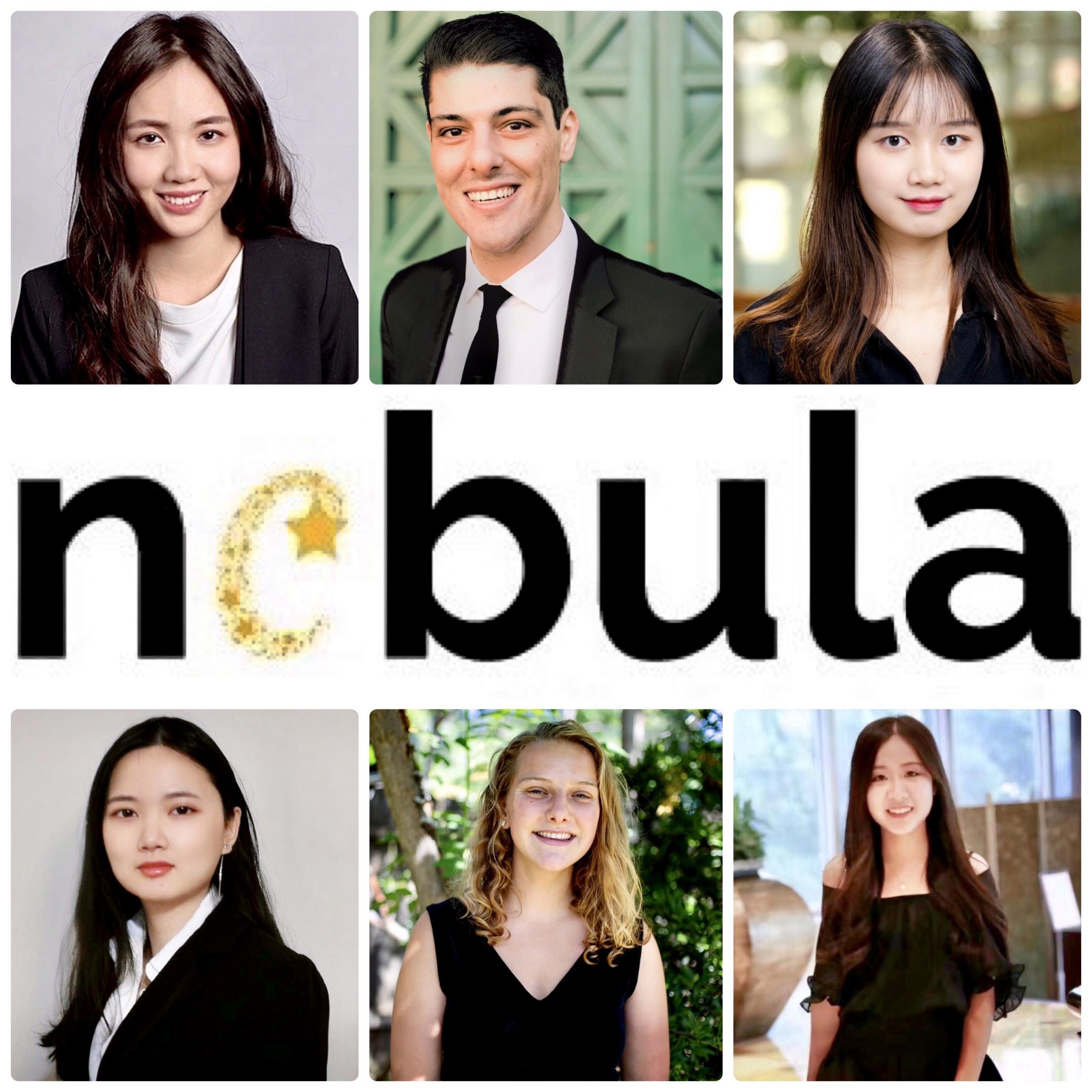 San Francisco startup Nebula Care won the $3,000 UC Davis Health Innovation Award, sponsored by UC Davis School of Medicine and UC Davis School of Veterinary Medicine for its telehealth platform that provides culturally competent mental health support with an inclusive, label-free approach.
"Traditional mental health services are not designed for a diverse population," said founder and CEO Jae Zhong, who received her B.S. in psychology from UC Davis in 2018. "Given the long wait time, provider shortage, lack of access to culturally competent services and high cost, many people give up seeking help because they cannot not find a provider who works for them.
"Our team created Nebula Care to revolutionize the process of seeking care and getting connected, especially for diverse populations like those found in higher ed institutions. We're a community of innovators and transformers sharing human vulnerabilities and gathering strength from it."
Nebula will use the prize money for product improvement and its cultural competency training program. "We are starting with international students, but by 2021 we hope to have 100 support providers on our platform and to expand our services to serve more cultural groups."
Revolutionizing postoperative breast cancer care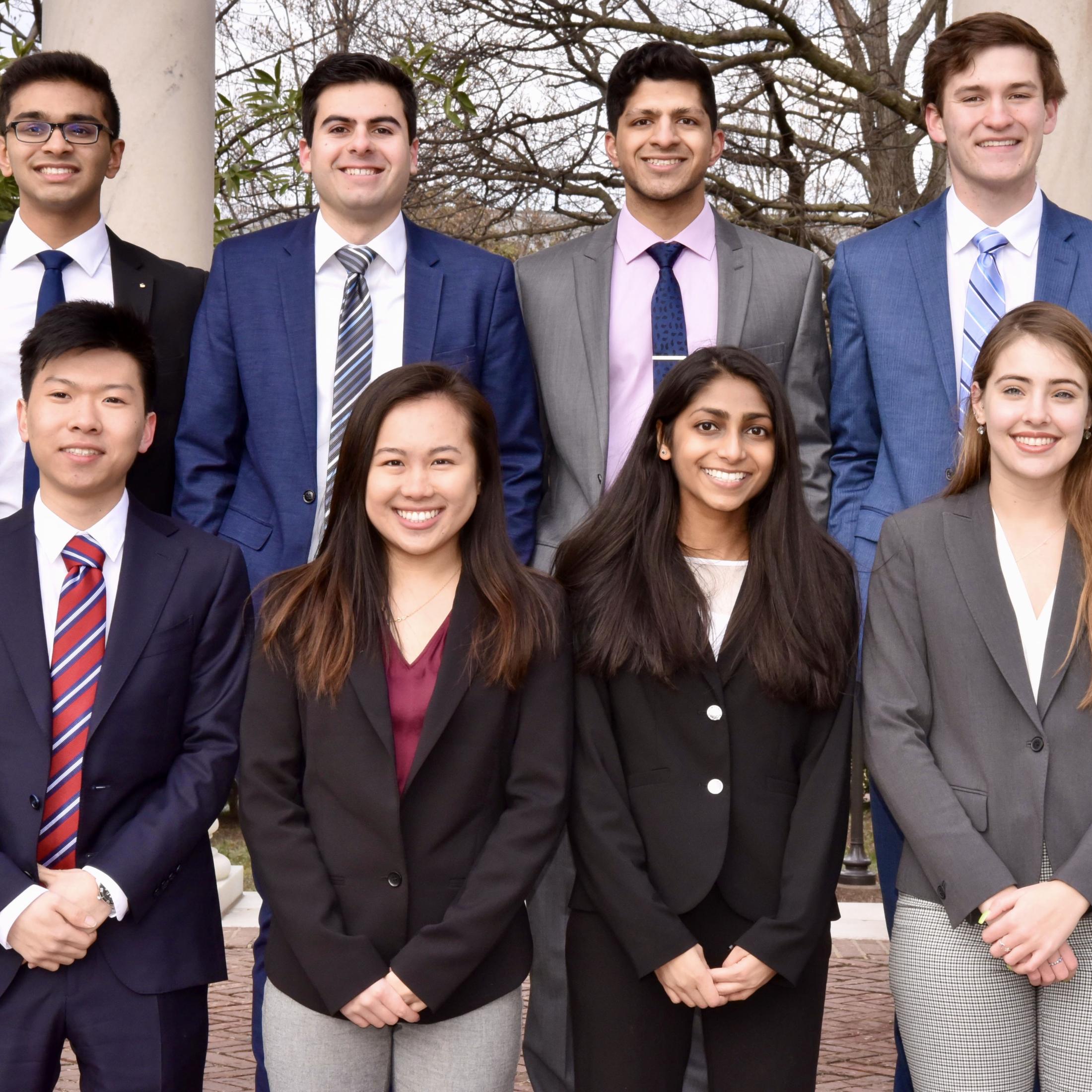 One out of eight women will be diagnosed with breast cancer at some point in her life.
Baltimore-based EdgeSense, a team of eight biomedical engineering undergraduates at Johns Hopkins University, won the $3,000 Innovations in Technology Award, sponsored by Bow Capital, for a marker that identifies at-risk tissue in the breast following tumor removal for targeted irradiation. 
"Ultimately, we save each patient upwards of $6,000 in treatment costs by alleviating unnecessary radiotherapy sessions and limiting chances of cancer recurrence," said team lead Pascal Acree.
"As a team based on the East Coast, participating in the Big Bang! has helped us establish relationships with mentors, industry leaders and other entrepreneurs from the Davis area and around the West Coast. We hope to stay in close contact with these mentors as we grow."
EdgeSense will allocate the prize money to begin multiple rounds of testing their prototype, further refining and optimizing the parameters of the marker, and securing future clinical partnerships to engage early adopters.
'Upon successful completion of benchtop testing, we hope to achieve the first successful validation of our device in a veterinary trial," said Acree. "This will allow us to finalize the proven metrics and data needed to submit for FDA clearance by the end of next year."
Click here to learn more about the Big Bang! Business Competition.
Category
Tags