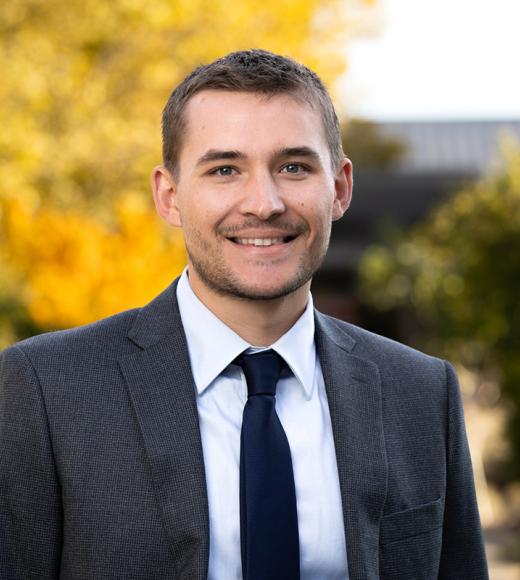 Bio
Keller Pathway Fellow
James Nelson
Internet of Things solutions to help wineries achieve more consistent production
James Nelson entered UC Davis as an undergraduate student in electrical engineering. In his senior year he started an internship at the UC Davis Teaching and Research Winery. This work led to a T.J. Rodgers Fellowship in Electrical and Computer Engineering, which supported him for his master's and now his Ph.D. studies.
His research focuses on applying sensors and control systems to measure, understand, control and optimize the production of wine. More broadly, he is interested in the application of sensors and sensor networks for sustainable food and ag industries.
In a nutshell, describe your research project.
MeshVines is a software program that provides industrial IoT (internet of things) solutions to wineries to prevent production faults in the fermentation processes and help minimize energy and water consumption and CO2 release. The result: more consistent wine production.

Meshvines won an award in the 2022 Little Bang! Pitch + Poster Competition. The biggest takeaway from the competition was looking at the research I'm doing through a completely different lens outside of academia—to think of the business implications and how it would be sustainable.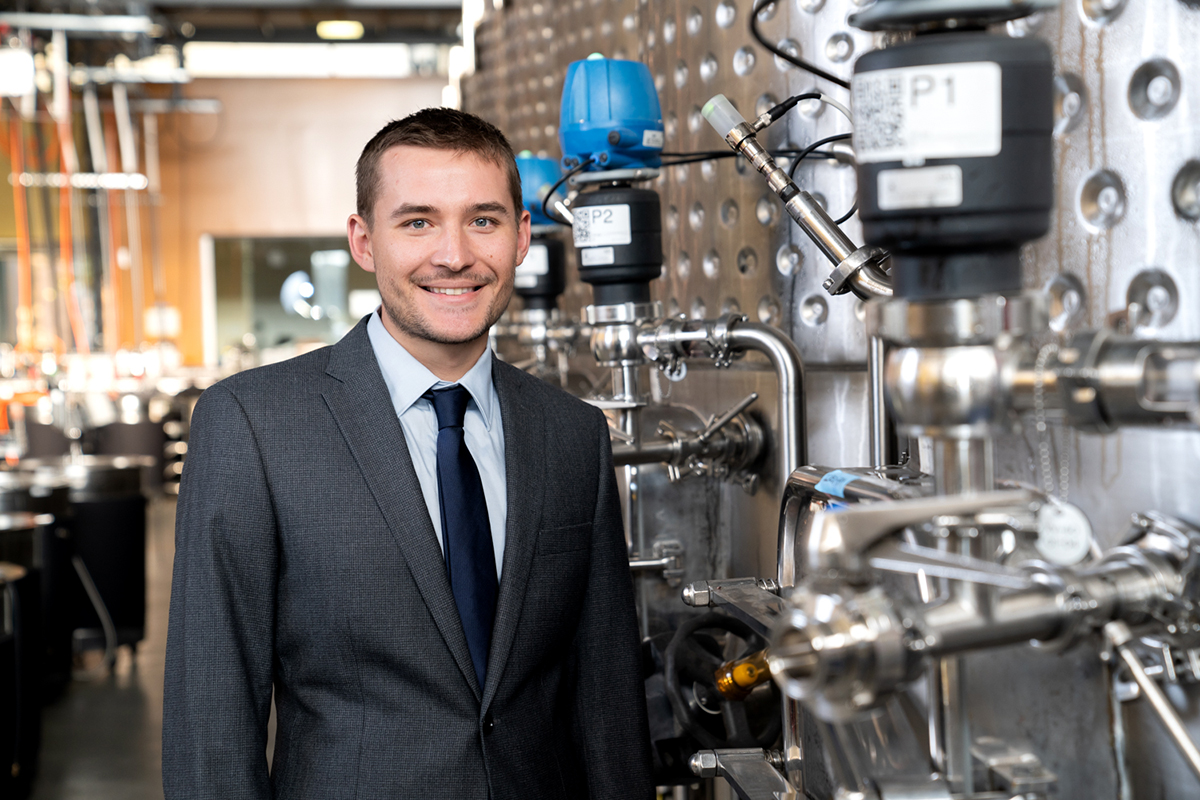 What's important about your research or project—and where do you hope to take it?
The goal of MeshVines is to help wineries monitor and improve CO2, energy and water footprints. I hope this can be achieved in wineries at a global scale and make a difference, particularly in regions of high drought and/or energy constraints.
What are you most passionate about in your work?
Knowing the hardware and software I created is being used in the production of commercial wines makes me excited. I am passionate to continue to develop the technology to make a difference in energy and water usage.
What was the most important thing you learned at the Entrepreneurship Academy?
Improving and getting more comfortable in building my network.
What is the most unexpected advice you received from a mentor?
I learned that the work I am doing for my Ph.D. could be built into a business—and every winery is going to want it, even if they are not all ready for it now.
Briefly describe your Big Bang! project/venture. How will participating in the competition and the Ideas into Action workshops help you as an aspiring entrepreneur?
The venture I am focusing on for the Big Bang! is a software with the ability to diagnose fermentations and predict heat and CO2 release rates. I think participation will help me identify areas/skills in this particular project where it would be beneficial to find team members.
The Keller Pathway Fellowship Program specifically supports women, cross-disciplinary researchers and other underrepresented university-based entrepreneurs. Do you have any insight, experience or concern you'd like to share?
The ability to meet and learn from entrepreneurs in other fields is valuable. I think an interdisciplinary and diverse team can create the best solutions for all.
How will your experiences as a Keller Pathway Fellow help you to change the world?
I hope to develop an entrepreneurial mindset such that I can have the skills to identify real-world problems and develop solutions with sustainable business models.
Tags