Gain the knowledge and skills needed to move from concept to company—and to effectively compete in the annual UC Davis Big Bang! Business Competition.
Connect. Learn. Compete. 
Even if you don't wish to become an entrepreneur, the leadership skills you learn through the Little Bang! and Big Bang! experience will translate into whatever career path you choose. You'll learn to:
Solve complex problems
Be a part of and effectively lead cross-functional and cross-cultural teams
Make connections and build your network
Thrive in an uncertain environment
Need help finding a team or team members? Visit the Slack workspace for UC Davis Team Formation at ucdavis-team-hub.slack.com. Those using a ucdavis.edu email address may join without an invitation. All others may request an invitation here.
Connections
Connect with fellow innovators in a 30-minute facilitated discussion featuring a "near peer" innovator who has participated in prior year competitions.

Office Hours

Our innovation ambassadors (students from a range of disciplines) are available to talk you through the details of preparing your competition deliverables.

Tuesdays and Wednesdays 2-3 pm or by appointment  |  Zoom Link

Workshops

Learn to move your idea forward in a series of innovation workshops presented by leading business and investment community members. We've designed the Big Bang! workshops to inform the preparation of competition deliverables, but you don't have to enter the competition to attend the workshops. All workshops are open to the public.

Participants should view recorded content prior to the live meeting,  where the guest speaker provides a broad overview of content, leads small group activities to reinforce concepts, and facilitates group discussion.

Competition

Compete to win money and move your idea forward. Participation in the Big Bang! Business Competition requires at least least one founder to be affiliated with an institution of higher education within the State of California. Refer to competition guidelines for details.

Students at any level—from high school to Ph.D.—are eligible to compete in the Little Bang! Poster Competitions.

Event/Deadline
Date/Time
Link to RSVP / Details
2020 Launch
Thursday
10.22.20
6 p.m.
View video on Facebook
Little Bang! Poster Competition—Session 1
Thursday
11.19.20
6-8 p.m.
 
DEADLINE (Optional): Early Team Registration
Tuesday
12.15.20
Noon
Receive UC Mentors credits
DEADLINE (Optional): Early Feedback
Thursday
01.21.21
Noon
Receive feedback prior to Round 1 deadline
Little Bang! Poster Competition—Session 2
Thursday
02.11.21
6-8 p.m.
RSVP to Compete
​RSVP to Attend
DEADLINE: Round 1 Submissions
Tuesday
02.23.21
Noon
 
DEADLINE: Round 2 Submissions
Thursday
04.01.21
Noon
 
Dry Run Mentoring Session
Thursday-Friday
04.29-30.21
Top 16 teams only
Little Bang! Poster Competition—Session 3
Thursday
05.13.21
6-8 p.m.
RSVP to Compete
​RSVP to Attend
Final Presentations + Judging
Friday
05.14.21
Top 16 teams only
2021 Big Bang! Awards Show
Thursday
05.27.21
6 p.m.
RSVP to Attend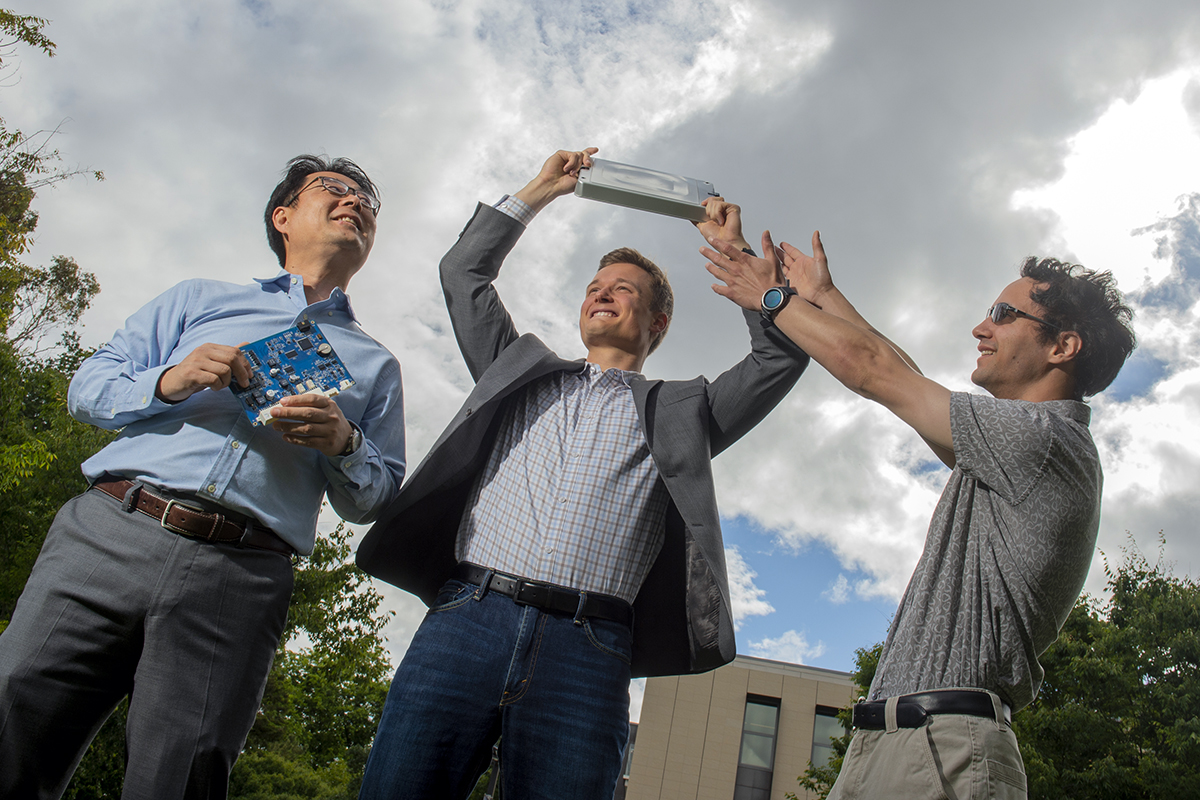 The Big Bang! process turned our idea into a plan—and helped open countless doors to additional funding and growth opportunities.
—Ryan Barr
Ph.D. Student | Co-Founder and COO, RePurpose Energy
Tags